Howdy all, me & my fiance' watched this for the first time last night:
The Invasion
and in many ways, it screamed NWO. It involved the whole of America, and eventually the Whole World. We found it 'quite plausible' that such a thing could happen...eventually. TPTB, could hide underground - out @ sea, etc. An sit back and wait till the whole world goes into total devastation. There was lots of subliminal messages referencing the current 'Wars' in Iraq, Afghanistan etc. China was also mentioned a few times, Dr. Carol Bennell had a very interesting conversation / argument with a Russian Embassy Member, and NASA actually 'caused' the problem, eventually being added to / spread by 'Government' in the form of a 'Vaccine' - This all screamed NWO!...however at the end - they fix everything & everything returns to normal (It is only a film at the end of the day)...to watch though, its still disturbing, especially when you take a step back and look at it with the bigger picture of whats 'actually' going on in the world!...that's if you are 'awake & aware' in the first place lol...
Here are a few things taken from the the plot:
"Once people get in contact with the organism, they are being controlled by it when they enter REM sleep."
-
"Psychiatrist Carol Bennell, begins to feel something is amiss when people seem to have "changed". Her patient Wendy Lenk describes how her husband "is not her husband", and one of her son's friends acts detached and emotionless."
-
"Carol has a debate with Russian embassy member Yorish. Yorish argues that given the proper circumstances, any person was capable of any crime or atrocity and that a world without violence would be a world where human beings ceased to be human."
-
"Ben and Dr. Stephen Galeano, a biologist, discover how the spore takes over the brain during REM sleep."
- "The mothers speculate if the organism is in any way connected to the reports of a fast-spreading flu. Carol takes the organism to her doctor friend Ben Driscoll to have it checked. Meanwhile, Tucker uses the CDC to spread the disease further, disguising the spores as flu inoculations." -
"He explains that the changed humans, devoid of irrational emotions, are offering a better world, and asks her to join them."
-
"Finally Ben arrives, but Carol realizes that he too has become one of the infected. He tries to seduce her to give in to the new society, but also frankly states that there is no room for people like Oliver who are immune."
If you haven't watched it, please do so. For those who have, what did you think??? NWO? yes - no?
Your thoughts & opinions please...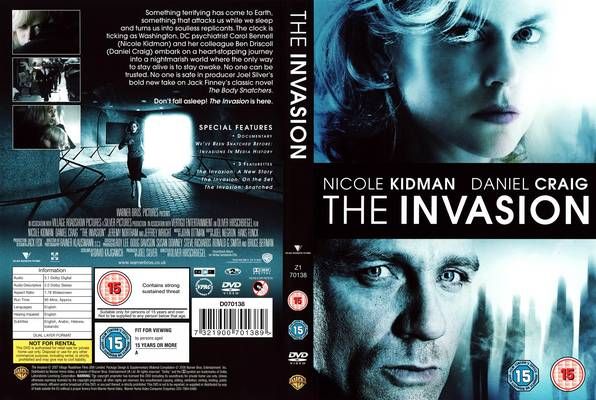 We found it to be a little 'surreal' to be honest, and a total possibility for the future...
Thanks all!