This rather shocking image appeared on DI Headlines today
A picture tells a thousand words !
It's the latest saga in an ongoing battle ....
From what I can gather first there was a ten commandments monument ...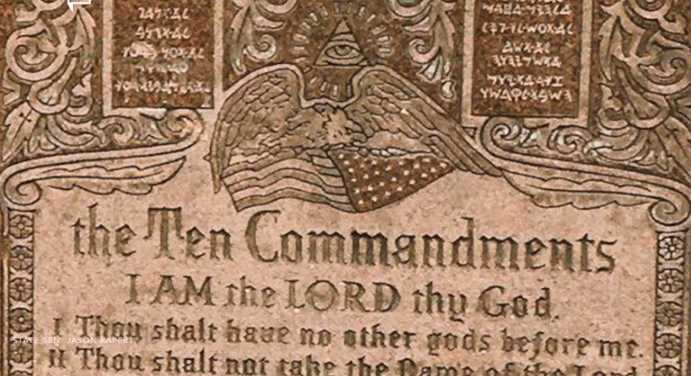 It got destroyed ( I can sympathise with that) notice the all seeing eye!
So they built a new 10 commandments monument ....
And then the satanists bring out their big gun in protest ...wicked Baphomet with adoring children....
I may not have the story correct , but can't bring myself to look into it more.. I'm not sure who's worst , the christians or satanists???
"Satan worshippers turned out to cheer the unveiling of a bronze statue dedicated to a goat-headed winged creature called Baphomet in Little Rock, Arkansas.

The Satanic Temple organisation arranged the rally outside the Arkansas State Capitol building to protest a Ten Commandments monument already on the grounds. "