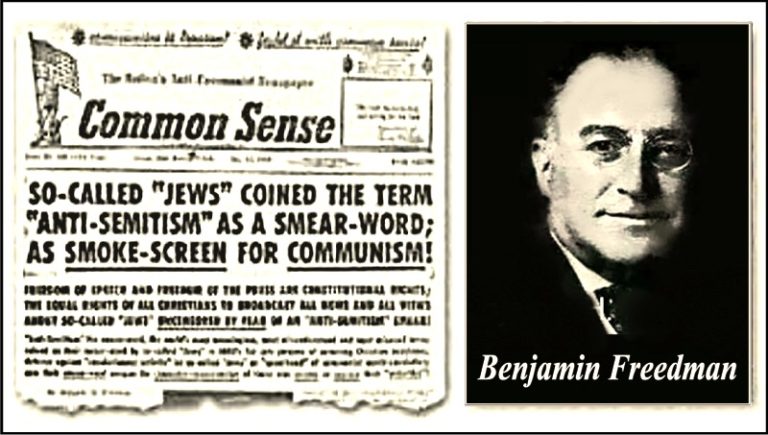 Benjamin.H.Freedman 1961 speech, Extended Version HD
(1:19:05)
Frankly speaking against Zionism in 1961: Benjamin H. Freedman speech at the Willard Hotel. Transcripts:
http://www.sweetliberty.org/issues/israel/freedman.htm
'The Truth will stand on its own merit, by Benjamin H. Freedman.
Born in 1890, he was a successful Jewish businessman in New York City. He was at one time the principal owner of the Woodbury Soap Company. He defected from the Jewish movement in 1945, and spent the remainder of his life and most of his considerable fortune, at least 2.5 million dollars, exposing the Jewish tyranny which has enveloped the USA.
Freedman had been an insider at the highest levels of Jewish organizations involved in gaining power in the USA. Mr. Freedman was personally acquainted with Bernard Baruch, Samuel Untermyer, Woodrow Wilson, Franklin Roosevelt, Joseph Kennedy, and John F. Kennedy, and many more movers and shakers of our times.'